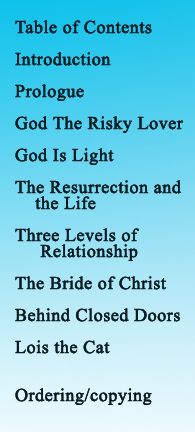 The navigation panel on the left leads to excerpts from the book designed to acquaint the reader with Falling in Love with the Prince of Life. Click on the links to read these excerpts.
Because of the impracticality of reading an entire manuscript on line -- refer to the contact page for information on how to receive a copy of the entire manuscript through snail mail.
O give thanks unto the Lord, for He is good,
For His mercy endureth forever (Psalm 107:1 KJV).